The Asian Development Bank-Japan Scholarship Program (ADB-JSP) offers about 135 graduate scholarships a year for studies in economics, business and management, science and technology, and other development-related fields. Applications are open now for the 2024 intake.
Students from developing nations in Asia and the Pacific can pursue postgraduate studies in Japan under the Asian Development Bank-Japan Scholarship Program (ADB-JSP), a scholarship initiative. The Asian Development Bank (ADB) oversees the administration of this initiative in collaboration with the Government of Japan and a number of Japanese universities.
| | |
| --- | --- |
| Host Country/Countries | 9 Countries including Japan |
| Host Institute | Various institutes/Universities in 9 countries |
| Level | Postgraduate |
| No. of Scholarships | 135 |
| Eligible Nationality | Asian Countries (list given below) |
| Fellowship Type | Fully Funded |
| Duration | 1 year, possibility of an extension to the second year of study |
| Closing Date | Various, according to field and institute |
Summary of the
Asian Development Bank-Japan Scholarship Program (ADB-JSP)
Join the Facebook Group for more Scholarship, Fellowship, Internship, and career updates
The Asian Development Bank and the Government of Japan jointly fund and administer the ADB-JSP, which aims to give citizens of ADB member nations that are developing the option to pursue postgraduate study. Since 2000, the Graduate School of Frontier Sciences (GSFS) and its Division of Environmental Studies, which consists of six departments, have been chosen by ADB as recipients of allocations from the ADB-JSP fellowship.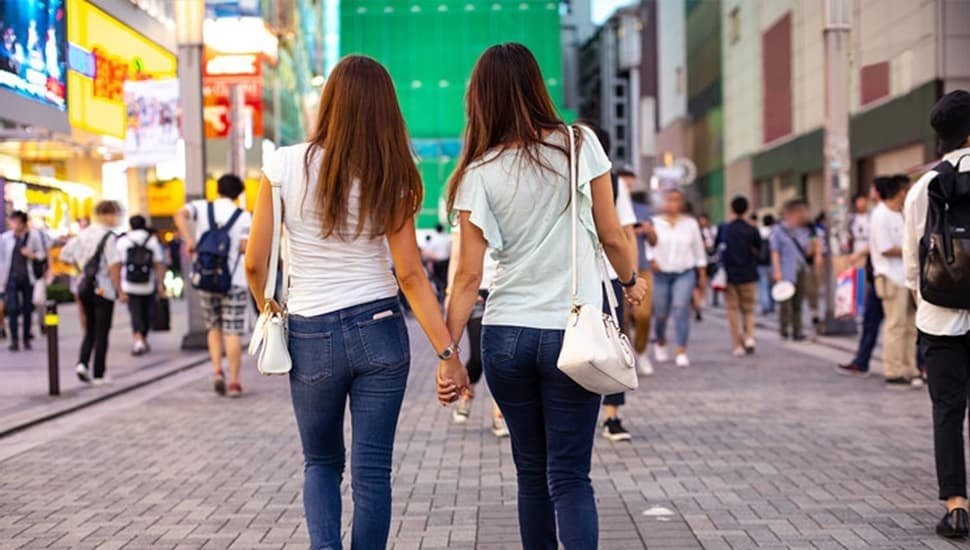 The scholarship is for one (1) year, with the possibility of an extension to the second year of study, if necessary. This extension is contingent upon the scholar continuing to perform at a level that the institute deems satisfactory. For master's programs, the maximum scholarship award period is two (2) years.
Benefits of the Asian Development Bank-Japan Scholarship Program (ADB-JSP)
The ADB-JSP provides:
Full tuition fees
Monthly subsistence allowance (including housing)
Books and instructional materials
Medical insurance
Travel expenses
A unique stipend for thesis preparation may be offered to academics who are actively conducting research. In exceptional cases, the scholarship may be used to pay for courses in computer literacy, introductory language, and other related subjects.
List of Eligible Countries
Available to citizens of the following countries/areas:
Afghanistan
Armenia
Azerbaijan
Bangladesh
Bhutan
Cambodia
Cook Islands
Federated States of Micronesia
Fiji
Georgia
India
Indonesia
Kazakhstan
Kiribati
Kyrgyz Republic
Lao People's Democratic Republic
Malaysia
Maldives
Marshall Islands
Mongolia
Myanmar
Nauru
Nepal
Niue
Pakistan
Palau
Papua New Guinea
Philippines
Samoa
Solomon Islands
Sri Lanka
Tajikistan
Thailand
Timor-Leste
Tonga
Turkmenistan
Tuvalu
Uzbekistan
Vanuatu
Viet Nam
Join USA and Canada Scholarships & Fellowships Facebook Group for more updates
List of Academic Institutions
About 300 students are enrolled each year through the ADB-Japan Scholarship Program (ADB-JSP) in academic institutions spread across nine different nations in the Region. Scholars are expected to aid in the social and economic advancement of their native country after completing their study programs.
Eligibility Criteria
To be eligible for the Asian Development Bank-Japan Scholarship Program (ADB-JSP), the candidate should:
be a citizen of a nation that is both eligible for Japanese ODA scholarships and an ADB borrowing member.
not possess dual citizenship with any advanced nation;
have been accepted into a master's program at a Designated Institution that has been approved.
possess an excellent academic record and a bachelor's degree, or its equivalent;
possess a minimum of two (2) years of post-college full-time professional job experience at the time of application. To pursue studies, a candidate must be proficient in both oral and written English communication;
not be older than 35 at the time of application, unless waived in exceptional circumstances with the Government of Japan's express approval;
possess good health;
accept to return to and work for at least two (2) years in his or her home country after finishing his or her education under the Program in order to aid in the development of that nation;
not be an executive director, alternate director, member of management, staff, or consultant of ADB, or a close relative of any of the foregoing by blood or adoption, with the term "close relative" being defined as spouse, mother, stepmother, father, stepfather, sister, stepsister, brother, stepbrother, son, daughter, aunt, uncle, niece, or nephew;
not work for organizations that ADB-JSP has designated;
not be employed or residing outside of his/her country of residence;
not already registered in graduate programs.
Join "Fully Funded Scholarships" Facebook group for updates about Fully Funded Scholarships all over the World
Documents/Material Required to Apply
An application form

The appropriate GSFS application form is available for download in five specific locations on this policy. There will be no other forms accepted; only this one.

Field of Study and Research Plan

The chosen form is available for download in 5 designated forms on this recommendation. There will be no other forms accepted; only this one.

One official transcript from a prior college you attended (bachelor course) or an authenticated photocopy.
One authenticated photocopy of your diploma from your prior college (bachelor course) or an official certificate of graduation.
Two (2) confidential recommendation letters

Please utilize the downloaded form designed for a recommendation letter if at all possible.
Deadline
Application deadlines vary for various disciplines and institutes. The application process typically closes at least six (6) months before the start of the intake you want to take part in. Please check the applicable academic year/intake with the university where you wish to apply for information. The indicated deadline for applications for each partner university is valid year-round.
Application Procedure
Candidates should submit their applications directly to the participating universities and adhere to their individual application requirements. Following that, the universities suggest the chosen applicants to ADB for the scholarship.
The applicant's preferred academic institution(s) should be contacted for information and application materials. In order to be considered for the ADB-JSP Scholarship, applicants must let the academic institution know that they are applying for admission. It is necessary to submit the academic institution's completed institution application form along with all necessary paperwork, including the ADB-JSP application sheet form. The material submitted by applicants must be accurate and comprehensive. Depending on what is available, applicants must submit their most recent income tax return or a verification of their annual or monthly wage. Additionally, they must have proof of household income (parents' income).
The following are the steps to apply for ADB-JSP:
Requests for information and application materials from the selected partner university made by applicants
The applicant fills out the necessary paperwork for the application, including the ADB-JSP information sheet.
The applicant mails documentation to the organization
The institution assesses applicants and determines whether to admit them.
The organization provides ADB with a shortlist of prospects
ADB evaluates institution-submitted materials
ADB proposes grantees to the Japanese executive director for approval based on its criteria for selection.
The ADB chooses scholars and notifies the institution
The university informs all students
.Note: At least six (6) months prior to the start of the intake you desire to participate in, the institution should receive the duly completed application form and all copies of academic transcripts.
For more details, visit here or go to Apply for …… here
More Scholarships?
Chinese Government Scholarships for International Students
Fully Funded Singapore International Graduate Award (SINGA) for PhD Students
DAAD Scholarships for Master Studies for All Academic Disciplines
Funded/Fully Funded Scholarships in Japan – Tokyo Institute of Technology
Clarendon Fully Funded Scholarships at the University of Oxford
Free University of Amsterdam Scholarships for International Students in the Netherlands
Visa Sponsored TWAS-DFG Cooperation Visits Program for Postdocs in Germany
ETH Zurich Postdoctoral Fellowships with Salary in Switzerland
Join Scholarships Without IELTS Facebook group to findout scholarships and Fellowships not rquiring an IELTS Certificate