The Hong Kong PhD Fellowship Scheme (HKPFS) is an exclusive, competitive scholarship program created to entice exceptional international candidates to enroll in full-time PhD programs at Hong Kong universities.
| | |
| --- | --- |
| Host Country | Hong Kong |
| Host Institute | 8 Universities in Hongkong |
| Level | PhD |
| Eligible Nationality | International |
| Benefits | Stipend |
| Duration | 3 years |
| Closing Date | 1 December 2023 |
Summary of the
Hong Kong PhD Fellowship Scheme for International Students
Hong Kong is a liberated and vibrant society where entrepreneurship and innovation coexist. It is a cosmopolitan city with a prime location in the center of Asia, offering security, rich diversity, and worldwide connectivity. It is also home to a distinctive community of individuals who value excellence and high standards of life.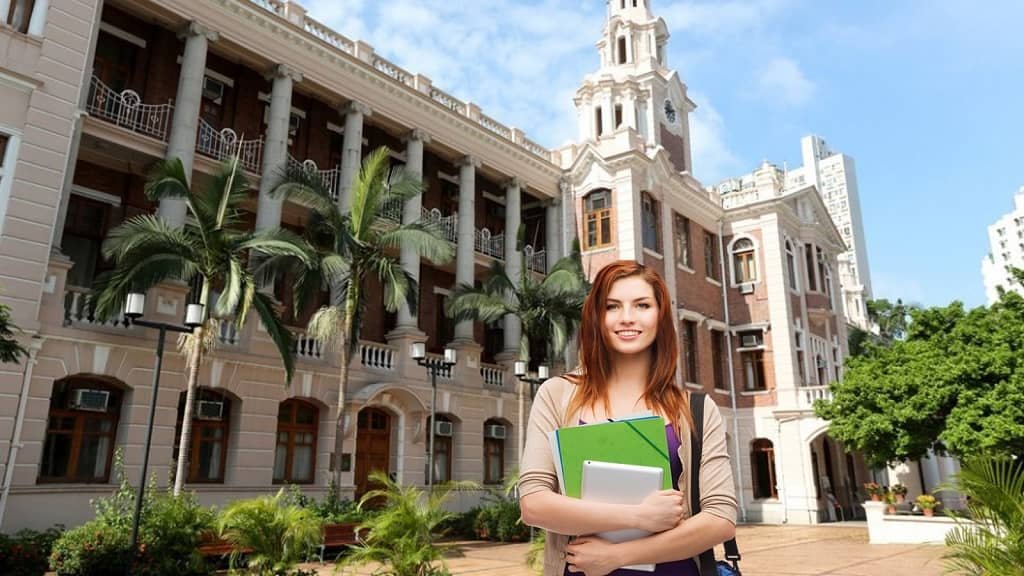 Join the Facebook Group for more Scholarship, Fellowship, Internship, and career updates
Benefits of the Hong Kong PhD Fellowship Scheme
For a period of up to three years, the Fellowship offers each awardee an annual salary of HK$331,200 (about US$42,460) and a travel allowance for conferences and research-related travel of HK$13,800 (around US$1,760) annually. In the academic year 2024–2025, 300 PhD Fellowships will be given out*. The universities that received the awards may offer additional support to recipients who require longer than three years to earn their PhDs. Please speak with the relevant universities directly for more information.
Eligible Universities
No matter their country of origin, prior work experience, or racial background, candidates seeking admission as new full-time PhD students at the eight universities listed below should be entitled to apply.
The Education University of Hong Kong
The Hong Kong Polytechnic University
The Hong Kong University of Science and Technology
The University of Hong Kong
City University of Hong Kong
Hong Kong Baptist University
Lingnan University
The Chinese University of Hong Kong
Join "Fully Funded Scholarships" Facebook group for updates about Fully Funded Scholarships all over the World
Criteria
The program is available to both domestic and foreign students. Applicants must exhibit academic distinction, have a compelling research project, and meet the entrance standards of the Hong Kong university of their choice in order to be considered.
Documents/Material Required to Apply
As an overseas student, you must prepare and submit a number of documents in order to apply for the Hong Kong PhD Fellowship Scheme (HKPFS). The following is a list of documents you could require:
Online Application Form:
Academic Transcripts:
Degree Certificates:
Research Proposal:
Curriculum Vitae (CV) or Resume:
Passport Copy:
Deadline
The deadline for Hong Kong PhD Fellowship Scheme applications is December 1 at 11:59 p.m. Hong Kong time.
Join Scholarships Without IELTS Facebook group to findout scholarships and Fellowships not requiring an IELTS Certificate
Application Procedure
Before submitting applications for PhD admission to their preferred universities, eligible candidates must first submit an initial application online through the Hong Kong PhD Fellowship Scheme Electronic System (HKPFSES) by 1 December 2023 at 12:00:00 Hong Kong Time to receive an HKPFS Reference Number.
For their PhD studies under the HKPFS 2024/25, applicants may select up to two programs or departments at one or more universities. They should adhere to the entrance requirements of the universities and programs they have chosen.
Candidates should submit their first applications as early as possible to guarantee they have enough time to submit applications to universities, as the deadlines for some universities may immediately follow that of the first Application.
First Step: send your initial application to the Research Grants Council. Applications will be accepted starting on September 1 at noon Hong Kong Time.
Second step: submit complete applications to the suggested universities
Following the completion of an initial application, candidates should submit complete applications for the PhD programs they have chosen to the suggested universities before the deadlines set by each university, referencing their HKPFS Reference Number. Please consult specific institutions and PhD programs for information on the program, admission requirements for PhDs, application procedures, rules, and policies of individual universities.
For more details and to Apply for the Hong Kong PhD Fellowship Scheme go here.
More Scholarships?
Chinese Government Scholarships for International Students
Fully Funded Singapore International Graduate Award (SINGA) for PhD Students
DAAD Scholarships for Master Studies for All Academic Disciplines
Funded/Fully Funded Scholarships in Japan – Tokyo Institute of Technology
Clarendon Fully Funded Scholarships at the University of Oxford
Free University of Amsterdam Scholarships for International Students in the Netherlands
Visa Sponsored TWAS-DFG Cooperation Visits Program for Postdocs in Germany
ETH Zurich Postdoctoral Fellowships with Salary in Switzerland
Join "Fully Funded Scholarships in Euorope" Facebook group to explore latest scholarship opportunities