The University of Edinburg free online short courses, or massive open online courses (MOOCs), are available for free online enrollment to anybody, from any location. There are no prerequisites for enrollment, and because the courses are self-directed, you can obtain support from a sizable group of other students through online discussion boards while you work through the course materials.
Join the Facebook Group for more Scholarship, Fellowship, Internship, and career updates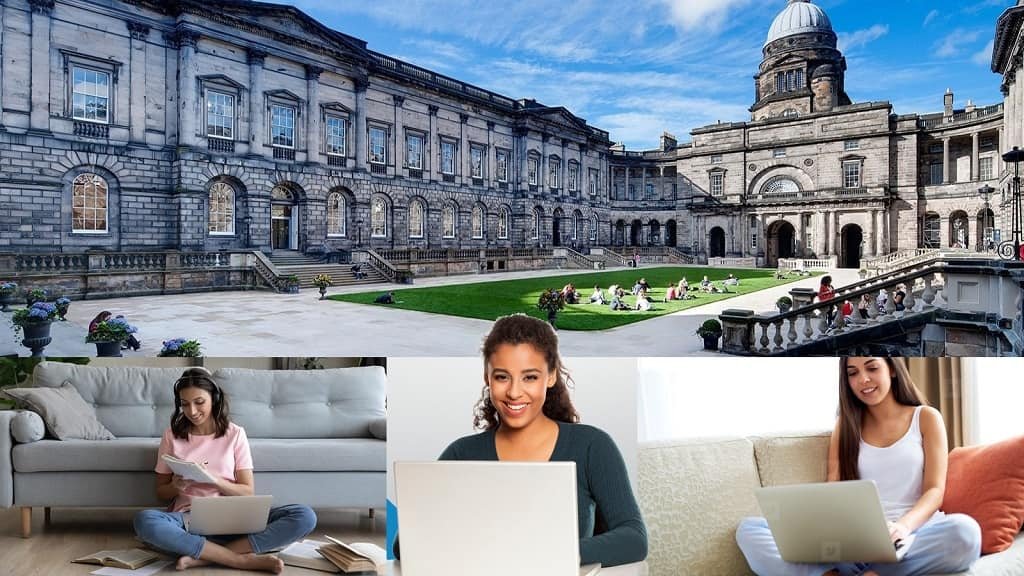 University of Edinburg
The University of Edinburgh, one of the top 50 universities in the world, has been a pioneer in digital education since the beginning of online education. In our capacity as a university with a strong focus on research, we are here to tackle today's most pressing problems. The University offers an exceptional online distance learning experience as part of our mission to make learning accessible to everyone, embracing the technological and pedagogical capabilities of the digital age.
Online Courses Offered at the University of Edinburg
The University of Edinburg free online short courses in a range of subjects are available, including:
Data Science and Predictive Analytics: Predictive analytics and data science approaches are the main topics of this course, "Data Science and Predictive Analytics".
Philosophy, Science, and Religion: This is a course that addressed diverse philosophical issues pertaining to science and religion. It studied the junction of philosophy, science, and religion.
Artificial Intelligence Planning: The topics covered in this course include concepts, algorithms, and applications in the subject of artificial intelligence planning.
The Discovery of the Higgs Boson: The course focuses on the discovery of the Higgs boson particle and explains the science and its implications.
Critical Thinking in Global Challenges: This is a course that attempts to foster critical thinking abilities and apply them to pressing global issues like inequality, terrorism, and climate change.
Diabetes and Ramadan: By providing free education and access to healthcare information, this program strives to lessen health disparities for Muslims. In order to manage diabetes throughout Ramadan, there are online courses available for both people with diabetes and medical experts.
Also many more free online short courses in the following areas:
Animal Health and Welfare
Arts and Culture
Health and Wellbeing
Science, Technology, and Maths (STEM)
Environment and Sustainability
Marketing
Climate Change
*And many more fields, that are not listed here.
Join European Union Fully Funded Scholarships Facebook group to explore latest scholarship opportunities
University of Alberta Free Online Courses (Canada)
The Universities of British Columbia Free Online Courses
The University of Edinburg Free Online Short Courses Enrollment Process
You can adhere to these general steps to sign up for the University of Edinburg free online short courses:
Chose a Platform: Through a number of platforms, including edX, FutureLearn, and Coursera, the University of Edinburgh provides its free online courses. To begin exploring the offered courses, go to the institution's official website or the platform hosting the course. (Given below)
The University of Edinburgh's official website
Course Selection: Select a course by looking through the course catalog and checking the box next to it. To be sure the course fits your needs and interests, review the syllabus, prerequisites, and any suggested prior knowledge.
Create an Account: If you don't already have one, do so by entering the required details, including your name, email address, and strong password, on the course platform. You might be able to sign up for some platforms using an existing Google or Facebook account.
Enroll in the Course: After creating an account, look for the course you wish to take and click the "Enroll" button or the course title. You can have the choice to sign up for the course for free on some platforms or select a paid certificate track.
Access Course Material: You will have access to the course materials once you join, and these often include video lectures, readings, quizzes, assignments, and discussion forums. Stay on schedule and work through the material at your own pace.
Related Posts:
Association of Chartered Certified Accountants – ACCA Free Online Courses
Massachusetts Institute of Technology (USA)- MIT Free Online Courses