The Horowitz Foundation Scholarship has a partial funding value of up to $10,000. This scholarship is open to all nations. Outstanding PhD students from all over the world are encouraged to conduct social policy research with the help of the Horowitz Foundation for Social Policy, a non-profit organization that offers scholarships. Through research, analysis, and the distribution of findings, the foundation seeks to enhance the field of social policy. Although overseas students are welcome, the foundation primarily aids PhD students working on social policy research.
| | |
| --- | --- |
| Host Country | Various |
| Host Institute | Various |
| Level | PhD Dissertation |
| Eligible Nationality | International |
| Value | Up to $10,000 |
| Closing Date | December 1, 2023, 11:59 |
Summary of the
Horowitz Foundation Scholarship
Join the Facebook Group for more Scholarship, Fellowship, Internship, and career updates
The Horowitz Foundation was founded in 1997, and in 1999 it awarded its first grants. 382 awards have since been given to students at colleges all across the world. The Horowitz Foundation for Social Policy provides small funding for doctoral research to up-and-coming social scientists.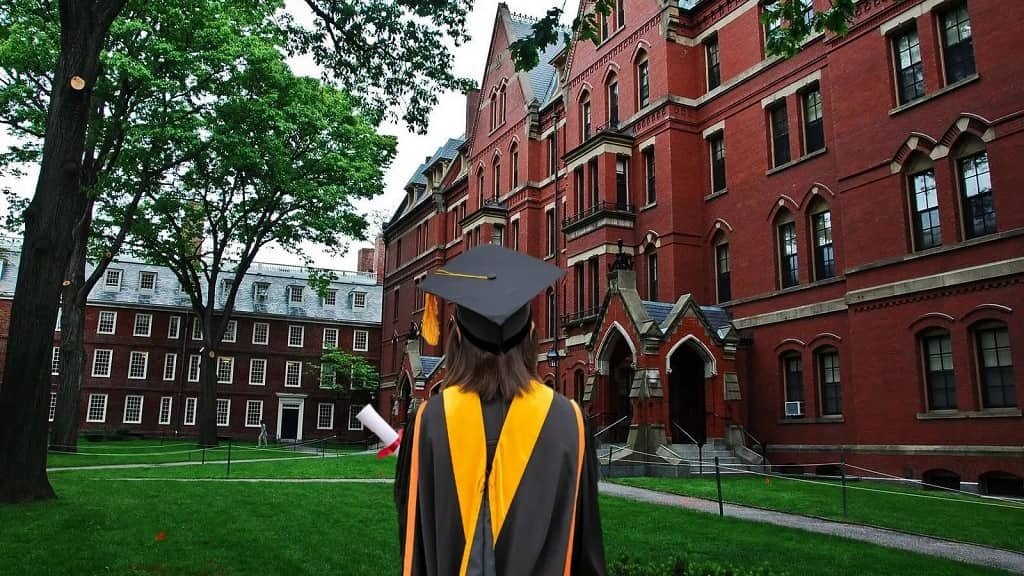 Benefits of the Horowitz Foundation Scholarship
Each Horowitz Foundation Scholarship is worth a total of $10,000; $7,500 is given at the start and $2,500 is given when the project is finished. The project chosen to have the most creative idea and/or methodology will receive a Trustees' Award of an extra $3,000, The most exceptional overall project receives an additional $5,000 as part of the Irving Louis Horowitz Award.
Eligibility Criteria
National of any country.
Candidates for the PhD (or DrPH) who are currently engaged in dissertation work are eligible to apply. The topic must have gained departmental approval before application, and candidates must not have earned a PhD.
Before the application deadline, candidates must have formal departmental approval of their dissertation subject.
Those who hold a PhD are ineligible.
Join "Fully Funded Scholarships" Facebook group for updates about Fully Funded Scholarships all over the World
Join USA and Canada Scholarships & Fellowships Facebook Group for more updates
Documents/Material Required to Apply
Research Proposal: Your research project's goals, approach, significance, and possible influence on social policy should all be described in your study proposal. Make sure to adhere to any particular instructions given by the foundation when creating your research proposal.
Curriculum Vitae (CV) or Resume: Your CV should include information about your training, research experience, publications (if any), and any noteworthy academic or professional accomplishments.
Letters of Recommendation: Normally, you'll have to submit letters of support from professors or other experts who can attest to your qualifications and the importance of your research topic. The amount of recommendations needed and the procedures for submitting them can be found in the scholarship rules.
Academic Transcripts: To prove your academic credentials, you can be asked to present transcripts from your current or former educational institutions.
Statement of Purpose: In addition to your research proposal, some scholarship applications may request a statement of purpose. Your academic and professional ambitions, as well as how the scholarship will support them, can be revealed in this statement.
Deadline
Awards are typically announced in May/June; the application deadline is December 1st at 11:59 p.m. Eastern Standard Time.
Application Procedure
To apply for the Horowitz Foundation Scholarship for International Students follow the steps given below:
All applications must be submitted through the application portal;
All forms and documents must be in English;
Click the "Application Form" button and create an account
Complete the Application, including the following:

Personal Details​ – short answer questions
Project Overview – a brief snapshot
Your Project: 750-word description
Upload Your CV
Contact information for referees
Click the "Review & Submit" button (on or before the deadline – December 1, 2023, 11:59 pm).

Ensure your referees complete the response by December 1, 2023, 11:59 pm.
To Apply for the Horowitz Foundation Scholarship for International Students here.
More Scholarships?
Chinese Government Scholarships for International Students
Fully Funded Singapore International Graduate Award (SINGA) for PhD Students
DAAD Scholarships for Master Studies for All Academic Disciplines
Funded/Fully Funded Scholarships in Japan – Tokyo Institute of Technology
Clarendon Fully Funded Scholarships at the University of Oxford
Free University of Amsterdam Scholarships for International Students in the Netherlands
Visa Sponsored TWAS-DFG Cooperation Visits Program for Postdocs in Germany
ETH Zurich Postdoctoral Fellowships with Salary in Switzerland
Join Scholarships Without IELTS Facebook group to findout scholarships and Fellowships not requiring an IELTS Certificate