ACIAR scholarships are intended to increase the capacity of people from developing countries to pursue postgraduate studies in Australia or the Pacific.
ACIAR
The Australian Centre for International Agricultural Research (ACIAR) is a statutory agency of the Australian Government in the Department of Foreign Affairs and Trade, reporting to the Minister of Foreign Affairs.
Join the Facebook Group for more Scholarship, Fellowship, Internship, and career updates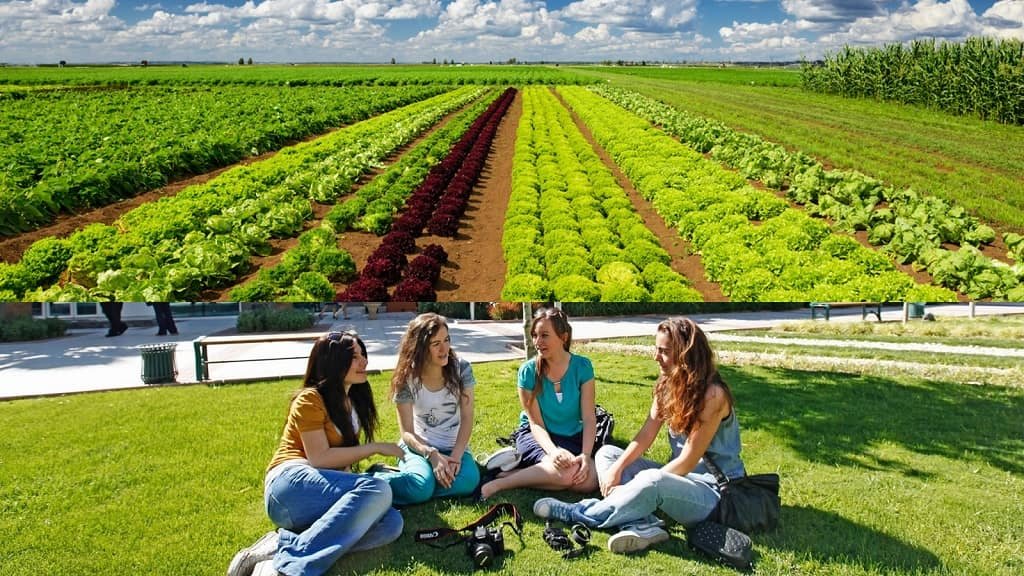 ACIAR Scholarships and Fellowships
ACIAR scholarships and fellowships will help individuals from key in-country agricultural research organizations develop their skills. The focus of these programs is to train in leadership and research management, along with building research networks in Australia and with one another. Following is the detail of some of these programs:
John Allwright Fellowship Program
The John Allwright Fellowship (JAF) program allows scientists from partner countries who are currently or have recently been involved in ACIAR research projects to pursue postgraduate degrees at Australian tertiary institutions. The Fellowship's primary goal is strengthening scientific research capacity in ACIAR partner country institutions.
Join USA and Canada Scholarships & Fellowships Facebook Group for more updates
The JAF program is the ACIAR Capacity Building Program's largest investment. It offers PhD and Masters scholarships to agricultural researchers through the Australia Awards program. Applications are accepted on an annual basis.
Qatar University Undergraduate Scholarships for the Fall Semester
TWAS-IsDB Postdoctoral Fellowship
Eligibility Criteria
Applicants must be citizens of the country where they wish to work.
A candidate must meet the following criteria to be considered for selection:
within the first 24 months of applying, you must have worked on an ACIAR project
hold qualifications that would be assessed as equivalent to at least an Australian bachelor's degree in a discipline relevant to the proposed area of postgraduate study at the time of application
be a scientist or economist from the developing country partner (excluding Indonesia, Vietnam, India, Myanmar, and the Philippines) who is actively involved in an ACIAR-supported collaborative research project at the time of application (in some cases, ACIAR will consider supporting researchers from "advanced pipeline" projects, i.e., in cases where ACIAR has approved a full project proposal)
Timeline for John Allwright Fellowship Program
Applications for the next round of the JAF program (beginning in 2024) open on February 1, 2023, and close on May 1, 2023. This round of applications will focus on ACIAR partner countries' equitable participation in the JAF program. This includes Africa, South Asia, East, and Southeast Asia, and the Pacific.
Government of Ireland – International Education Scholarship(GOI-IES) for Master and PhD Programs
How to Apply for the JAF Program
Apply for the JAF program online using the Online Australia Scholarships Information System (OASIS). To begin your application, create an account in the OASIS system. You are not required to submit your application right away. You can create a draught application form and update it with your supporting documentation until the deadline.
For more information, go to the official website.
ACIAR Pacific Scholarships
ACIAR provides scholarships to postgraduate research students at the University of the South Pacific (USP) and Fiji National University studying agriculture, forestry, and fisheries (FNU). This program is part of ACIAR's Pacific Agriculture Scholarships and Support for Climate Resilience (PASS- CR).
Scholarships are available at USP and FNU for the following:
USP – PhD and Masters by research
FNU – PhD for FNU faculty members, Master by Research, or Masters by Coursework (with a thesis component)
Scholarships will be awarded for a period of up to 24 months for Master's students and up to three years for PhD candidates.
Tuition for the relevant program of study is paid directly. ACIAR and USP or FNU split the costs of student research grants. The scholarship includes funds to present research findings at an international conference.
Stipendium Hungaricum Scholarship for Ukrainian Students in Hungary
ACIAR Pacific Scholarship Requirements
Applicants must be citizens of Fiji, Kiribati, Samoa, the Solomon Islands, Tonga, Tuvalu, or Vanuatu and currently reside there.
Applicants must meet the eligibility criteria for postgraduate study at USP or FNU
Applications must be related to current or upcoming ACIAR research projects and address a thesis research question from the list provided. This is the preceding list.
How to Apply
Applications for ACIAR Pacific Scholarships will reopen in July 2023.
Join Scholarships in Australia Facebook group for more Scholarships and Fellowship updates
Join the Facebook group to findout more "Scholarship Oppertunities" and "International Positions"
List of Scholarships in Canada for Canadian and International Students