The Students at Risk Subprogramme is an extension of the Stipendium Hungaricum Scholarship Programme, which is overseen by the Ministry of Foreign Affairs and Trade and administered by the Tempus Public Foundation.
| | |
| --- | --- |
| Host Country | Hungary |
| Host institute | Vary |
| Eligible Nationality | Ukrainian |
| Study Level | Bachelor, Masters, and Doctoral |
| Closing Date | 10 May 2023 |
Stipendium Hungaricum Scholarship's Students at Risk Subprogramme Summary
Join the Facebook Group for more Scholarship, Fellowship, Internship, and career updates
The current application is open to Ukrainian citizens who want to study at a Hungarian higher education institution. The opportunity is also available to those who have previously pursued higher education studies as well as those who only have or will have(at the time of enrolment) a secondary school diploma.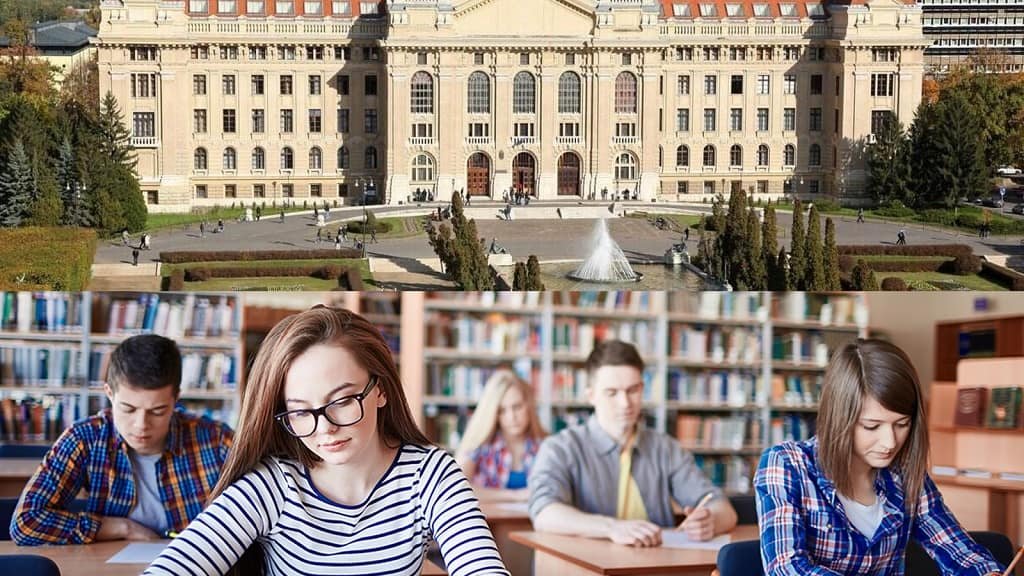 Benefits of the Students at Risk Subprogramme
Tuition-free education, a monthly stipend (HUF 43,700 at non-degree, bachelor's, master's, and one-tier master's level, and HUF 140,000/180,000 at doctoral level), accommodation contribution or free dormitory place, and medical insurance are all available to scholarship holders beginning their studies in Academic Year 2023/24.
List of Scholarships in Canada for Canadian and International Students
Study Fields and Programs
The online application system provides access to the available study programmes and host institutions. Applicants with Ukrainian citizenship may apply for any of the Stipendium Hungaricum Scholarship Programme's study fields and programmes. The majority of study programmes are available in English. Before beginning their full-time studies, Ukrainian citizens are also offered Hungarian and English language preparatory programmes.
The application system contains a list and description of the available study programmes: https://apply.stipendiumhungaricum.hu/courses/search/.
Host Universities
Students at Risk Subprogramme applicants can apply to study at Hungarian higher education institutions that participate in the Stipendium Hungaricum Programme. As off-campus study programmes, there are also study programmes that begin in Berehove (UA). They are carried out in collaboration with Ferenc Rakoczi II. Transcarpathian Hungarian College of Higher Education.
Join European Union Fully Funded Scholarships Facebook group to explore latest scholarship opportunities
Eligibility
The scholarship is available through this Call for Applications to those who meet all of the following criteria:
who are Ukrainian citizens (including dual citizens, except those with Hungarian citizenship! Dual Ukrainian-Hungarian citizens are not eligible to apply!)
Ukrainian students who can demonstrate that they have completed at least 11 years of public education.
Applicants under the age of 18 will not be turned down, but parental (legal guardian) consent will be required to enrol, sign a scholarship contract, and so on.
Robert S. McNamara Fellowships Program by World Bank
Australia Awards Scholarships for International Students
Documents Required
To apply for the Students at Risk Subprogramme the documents listed below must be uploaded to the online application system. Please keep in mind that only files up to 4 MB in size can be uploaded.
Online application form
Letter about future study plans
School certificates
Transcript of Records
Copy of Passport/ID card
Proof of language proficiency
Statement for Application
Letter of Acceptance or Certificate of Student Status issued by a Hungarian higher education institution (if already applied)
Students at Risk Subprogramme Deadline
For Ukrainian citizens, the application deadline for Academic Year 2023/24 is 10 May 2023, 2 pm (Central European Time).
Fully Funded Fulbright Scholarships for International Students
How to Apply
To apply for the Students at Risk Subprogramme the application system is open from March 16th. All applications must be submitted through the Tempus Public Foundation's online application system. Applicants can access the application system and upload application documents after registering. There is no need for hard copies. Please ensure that the application is submitted rather than simply saved. The application system is available online at:
Join USA and Canada Scholarships & Fellowships Facebook Group for more updates