The Robert S. McNamara Fellowships Program is a fully funded scholarship for international students at the World Bank.
Robert S. McNamara Fellowships Program (RSMFP)
The RSMFP was established in 1982 by an Executive Directors resolution to award fellowships to young researchers in economic development fields. The governments of Bangladesh, China, India, Kuwait, Nigeria, Pakistan, Peru, and the former Yugoslavia initially funded the program. This year, the Government of Japan is supporting a two-year pilot initiative with the Joint Japan/World Bank Graduate Scholarship Program (JJ/WBGSP) that will provide funding for fellows from the pool of recent JJ/WBGSP graduates to compete for a fellowship opportunity with RSMFP.
| | |
| --- | --- |
| Location | World Bank in Washington, D.C. |
| Duration | 8 month |
| Salary | $42,750 |
| Opening/Closing Dates | March and April each year |
| Cohorts Beginning | September of the same year |
Robert S. McNamara Fellowships Program Summary
Join the Facebook group to findout more "Scholarship Oppertunities" and "International Positions"
List of Scholarships in Canada for Canadian and International Students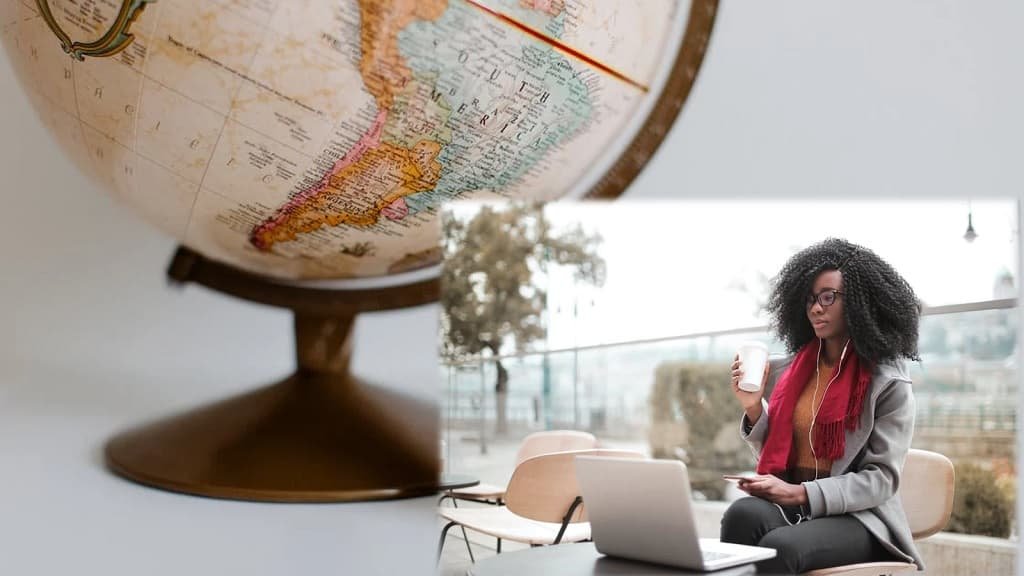 Details of the Robert S. McNamara Fellowships Program
This fellowship is looking for two types of candidates:
Pre-doctoral fellows who have completed a master's degree and are looking for research experience before applying for a PhD.
Doctoral fellows are PhD students who have completed their coursework and want to broaden their research network by collaborating with World Bank researchers.
Doctoral candidates who are ideal candidates will want to pursue a career in development research and will use the Fellowship to gain access to new data sources and research opportunities.
Join USA and Canada Scholarships & Fellowships Facebook Group for more updates
Financial Benefits
The RSMFP provides a competitive salary of $42,750 net of income taxes per fellow for an 8-month fellowship (paid in monthly installments). Because the fellows will be hosted at the World Bank in Washington, D.C., the World Bank's Human Resources Operations unit will assist the selected candidates with their G4 visa application.
The World Bank will sponsor visas that will allow fellows to work full-time.
Australian National University Scholarships
Fully Funded CDT Scholarships in Computer Science for PhD Students in the UK
Eligible Fields
Fellows must have a degree in a field related to development economics. Examples include economics, public policy, political science, data science, statistics, international development, sociology, and mathematics. Although coursework in quantitative methods such as statistics and econometrics is not strictly required for eligibility, most partnering projects strongly prefer it.
Eligibility Criteria
Applicants must meet the following requirements to be considered for the RSMFP:
Nationals of World Bank WBG member countries, with a preference for developing-country nationals;
English fluency;
Master's degree holders or those pursuing a PhD in Economics or a related field;
No older than 35 years old;
For the duration of the fellowship, you must be willing to relocate to Washington, D.C.
In the application, applicants can specify whether they want to be hosted by the Development research department or the Impact evaluation department in the World Bank's Development Economics Vice Presidency (DEC).
Important Dates
Annually, applications for the fellowship are accepted between March and April for cohorts beginning in September of the same year. The application window for the 2023 cohort will be open from March 6 to April 3.
Required Documents
To apply for Robert S. McNamara Fellowships Program (RSMFP), you have to provide the following documents:
A current curriculum vitae
A statement of purpose outlining their research interests, professional goals, and qualifications as development researchers.
Contact information for a reference who can write a recommendation letter (letters will only be requested for shortlisted candidates)
A piece of writing (optional)
A sample of code (optional)
Application and Selection Process
To apply for the Robert S. McNamara Fellowships, follow the link given below.
Fellowships will be awarded based on the quality of the application materials, knowledge of relevant economic methods, and demonstrated proficiency in the required statistical software. Cohort formation will strive for geographic and gender diversity.
For more details and to process, go to Robert S. McNamara Fellowships Program by World Bank
You may also like the following:
TWAS-IsDB Postdoctoral Fellowship
Provost Postdoctoral Fellowship Program at the University of Toronto
OGS Scholarships in Canada for Canadian and International Students
Join the Facebook Group for more Scholarship, Fellowship, Internship, and career updates