The ARES scholarships provide you the choice to enroll in a 2- to 6-month continuing education program or a 1-year advanced bachelor's or master's degree program at a higher education facility in the Wallonia-Brussels Federation of Belgium.
| | |
| --- | --- |
| Host Country | Belgium |
| Host Institute | a higher education institute |
| Level | Bachelor, Masters |
| Eligible Nationality | ARES member countries (given below) |
| No. of scholarships | 200 |
| Benefits | Living costs, Travel Allowance, Insurance |
| Closing Date | 17 November 2023 at 12 pm |
Summary of the ARES Scholarships in Belgium
Join the Facebook Group for more Scholarship, Fellowship, Internship, and career updates
The ARES provides citizens of its partner nations with an average of 130 Master's and Bachelor's scholarships, as well as 70 scholarships for continuing education, each year.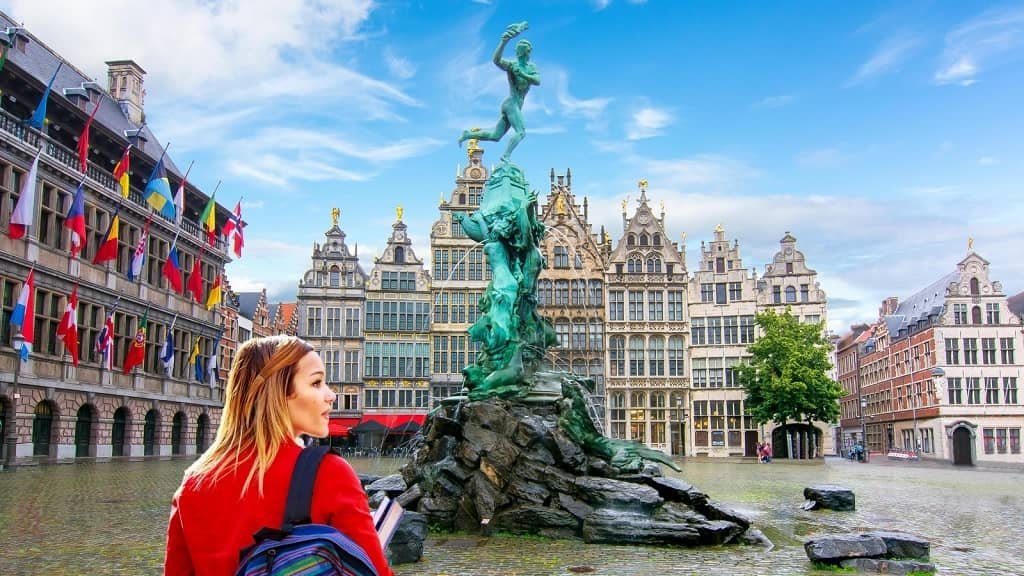 Benefits of ARES Scholarships in Belgium
The following are the benefits of the ARES Scholarships in Belgium:
Travel costs
Living allowance
Exceptional costs related to visa applications
Registration fees
Insurance costs
It costs nothing to submit an ARES scholarship application. At any point during the application or selection process, ARES does not charge any fees.
Eligibility Criteria
To apply for the ARES Scholarships in Belgium, the candidate must:
Be a citizen of, residing in, and working in one of the following nations Democratic Republic of the Congo, Ecuador, Ethiopia, Haiti, Indonesia, Kenya, Madagascar, Morocco, Mozambique, Nepal, Niger, Peru, Philippines, Republic of Guinea (Conakry), Rwanda, Senegal, South Africa, Tanzania, Tunisia, Uganda, Vietnam, and Zimbabwe are among the nations that share this region.
Possess a diploma equivalent to a graduate-level degree (300 ECTS) earned through university studies for advanced masters and continuing education courses at a Belgian institution of higher learning (equivalent to Bac+5; possess a credential equal to an undergraduate degree (180 ECTS for advanced bachelor, or Bac+3). At the beginning of the course, the candidate must have had the pertinent academic degree for a maximum of 20 years. Childbirth and/or adoption result in a one-year extension of this maximum time frame.
Join "Fully Funded Scholarships" Facebook group for updates about Fully Funded Scholarships all over the World
Documents/Material Required to Apply
Documents needed for the ARES Scholarships application to be legitimate, in order:
2 letters of recommendation, either professional or academic;
certified copies of the original transcripts for all years; certified copies of the original diplomas;
evidence of employment for the previous five years;
copy of a passport or a certificate of nationality;
Pre-project (for some courses; refer to the entrance requirements for those courses).
ARES Scholarships Timeline
The call for applications for the academic year 2024-2025 is now open. By no later than 12 p.m. (Belgian time, UTC+1) on November 17, 2023, applications must be filed via GIRAF. Applications received after this date won't be taken into consideration.
At the conclusion of the selection process (June 2024), an email will be sent to all successful candidates and reserve candidates. Candidates who are rejected will be notified by email no later than the end of June 2024. Aside from what was previously said, applicants won't receive any more communications.
Join Scholarships Without IELTS Facebook group to findout scholarships and Fellowships not rquiring an IELTS Certificate
Application Procedure
Applications for ARES Scholarships in Belgium must follow the application process and adhere to the qualifying requirements outlined below. After ARES evaluates its administrative acceptability for each training course, a selection panel chooses the scholarship recipients.
Free of charge, you can apply for an ARES scholarship. There are never any fees levied by ARES throughout the application or selection process. Any issues with people or businesses requesting money while pretending to be affiliated with ARES can be reported to us via email at scholarships-cooperation@ares-ac.be.
You should use the GIRAF platform to submit your application to ARES:
You must first confirm that your GIRAF account is current.
This link will allow you to register for a GIRAF account. Don't establish more than one account; this one will be approved by ARES within a few hours to a few days. You will then receive an email asking you to create a password.
You can use a validated account you made last year and, if necessary, reset your password.
You can access the application form by going to the Competitive Calls tab of your GIRAF profile after logging into your account. It should be noted that you can only click the "International training application 2024-2025" button once.
As long as you select the "Save and edit later" option, you are permitted to fill out your form many times. Your form can always be found on the Competitive Calls tab of GIRAF's My Tasks table under the heading "My Tasks."
Your application will be sent to ARES as soon as you click the "Submit my application" button, and you will no longer be able to change it. It is still available for review in the My Submitted Files table.
For more details about ARES Scholarships in Belgium, visit here.
More Scholarships?
Chinese Government Scholarships for International Students
Fully Funded Singapore International Graduate Award (SINGA) for PhD Students
DAAD Scholarships for Master Studies for All Academic Disciplines
Funded/Fully Funded Scholarships in Japan – Tokyo Institute of Technology
Clarendon Fully Funded Scholarships at the University of Oxford
Free University of Amsterdam Scholarships for International Students in the Netherlands
Visa Sponsored TWAS-DFG Cooperation Visits Program for Postdocs in Germany
ETH Zurich Postdoctoral Fellowships with Salary in Switzerland
Join "Fully Funded Scholarships in Euorope" Facebook group to explore latest scholarship opportunities