Through academic, professional, and intercultural progress, the Fulbright Scholarships Program for US Students broadens perspectives. In an intricate and dynamic world, Fulbright forges connections. The Fulbright U.S. Student Program, which collaborates with over 140 nations on a global scale, gives motivated and successful graduating college seniors, graduate students, and young professionals from all walks of life unmatched possibilities in every academic field.
| | |
| --- | --- |
| Host Country | Various |
| Host Institute | Various |
| Level | Postgraduate |
| Eligible Nationality | US |
| Fellowship Type | Fully Funded |
| Duration | variable |
| Closing Date | October 10, 2023 |
Summary of the Fulbright Scholarships Program for US Students
Open Study/Research Awards / Graduate Degree Grants
Study/research award candidates create their own projects, sometimes collaborating with advisors at other universities or colleges abroad. There are over 140 nations where the study/research prizes are offered. The applicants' initial step should be to familiarize themselves with the program overview for the host country because program requirements differ by country.
Join the Facebook Group for more Scholarship, Fellowship, Internship, and career updates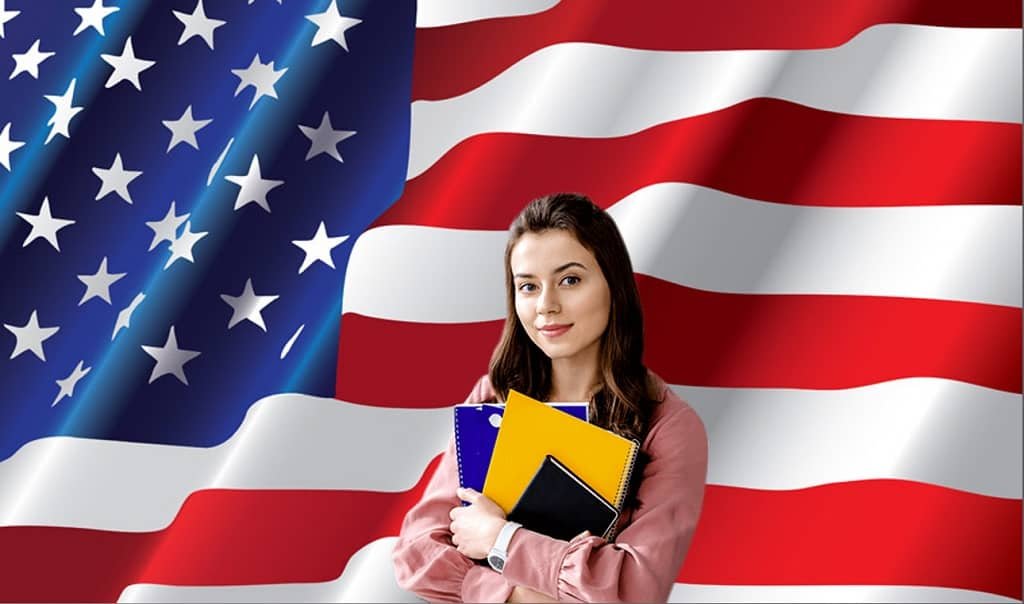 For more details and country-specific programs and Graduate Degree Award Opportunities, visit here.
English Teaching Assistant Awards
The English Teaching Assistant (ETA) Programs send Fulbrighters to teach English in foreign classrooms in order to support native English teachers. ETAs promote American culture while assisting in the teaching of the English language. The pupils' ages and intellectual levels range from kindergarten through university, depending on the nation. Application for the ETA Program is limited to one nation per applicant.
For more details and country-specific information, visit here.
Special Programs
Fulbright-Fogarty Fellowships In Public Health
The Fulbright Program collaborates with the Fogarty International Center of the U.S. National Institutes of Health to offer the Fulbright-Fogarty Fellowships. These prizes were designed to encourage the growth of clinical and public health research in locations with constrained resources.
The following requirements must be met by applicants in order to be considered for the Fulbright-Fogarty Fellowships in Public Health:
enroll in a graduate or medical program. Doctorate holders are not eligible to apply.
possess sufficient knowledge of the host language to complete the desired project.
The application procedure and other fundamental requirements for the Fulbright-Fogarty Program are the same as for all other Fulbright U.S. Student Study/Research Grants.
Join USA and Canada Scholarships & Fellowships Facebook Group for more updates
Fulbright-National Geographic Award
The Fulbright-National Geographic Award is a special Fulbright opportunity made possible by a collaboration between the Fulbright Program and the National Geographic Society. The reach and impact of the Fulbright experience are increased thanks to the additional cash and resources made available by this Award. Semi-finalists in the Fulbright U.S. Student Program with an interest may submit an application for the Fulbright-National Geographic Award and request additional funding from the National Geographic Society to advance their research or help them tell their story. If chosen, they will become members of the National Geographic Explorer community.
For eligibility criteria, application process, and more details, visit the official webpage.
Benefits of the Fulbright Scholarships Program for US Students
The following are the benefits of the Fulbright Scholarships Program for US Students:
Grant Benefits for all Fulbright U.S. Student Grants

Health Benefits for Accidents and Illnesses
24/7 helpline for both urgent and non-urgent issues
12 months of federal government non-competitive eligibility (NCE) hiring status
a stipend that is often dependent on the local cost of living. The recipient may use this money to pay for lodging, meals, and any unforeseen expenses throughout the award time.

Additional grant benefits for Fulbright U.S. Student grants to Post countries:

round-trip airfare to the host country
orientations before departure and/or while in the country

Based on award and country, some grants may also include:

book and research allowances*
mid-term enrichment activities
full or partial tuition
language study programs

Another grant incentive is given to all English Teaching Assistants (ETAs): Online TESOL Fundamentals course lasting 60 hours
Accommodation for Grantees with Disabilities
General Eligibility
At the time of the application deadline, candidates must be citizens or nationals of the United States of America. No permanent inhabitants are permitted. Please read the Award Description to determine whether dual citizens are eligible.
Before the start of the grant period, applicants must hold a bachelor's degree or its equivalent that has been conferred.
The applicant must demonstrate sufficient language proficiency to finish their project and integrate into the host country, as well as meet the language requirements of the grant they are asking for.
A J.D. may be present when an application is made.
Candidates with significant, recent prior experience in the host country are typically at a competitive disadvantage but are nonetheless able to apply for most programs.
Deadline to apply for Fulbright Scholarships Program for US Students
The 2024-2025 Deadline for entries is Tuesday, October 10, 2023, at 5:00 p.m. Eastern Time.
For more details and to apply for the Fulbright Program for US Students visit the official website.
More Scholarships?
Chinese Government Scholarships for International Students
Fully Funded Singapore International Graduate Award (SINGA) for PhD Students
DAAD Scholarships for Master Studies for All Academic Disciplines
Funded/Fully Funded Scholarships in Japan – Tokyo Institute of Technology
Clarendon Fully Funded Scholarships at the University of Oxford
Free University of Amsterdam Scholarships for International Students in the Netherlands
Visa Sponsored TWAS-DFG Cooperation Visits Program for Postdocs in Germany
ETH Zurich Postdoctoral Fellowships with Salary in Switzerland
Join Scholarships Without IELTS Facebook group to findout scholarships and Fellowships not rquiring an IELTS Certificate